2020 Season Operating Update
Jackson Lake Lodge, Jenny Lake Lodge, Colter Bay Cabins, and Headwaters Lodge and Cabins at Flagg Ranch are closed for the 2020 season. Reservations are available for the 2021 season.

View our updated area operations and hours.
Lodging in Grand Teton National Park
We can help you find the best lodging, cabins, and camping in the center of Grand Teton National Park, allowing you to experience the park with ease! Each unique location offers a variety of amenities and activities both on property and nearby.  From the AAA four-diamond Jenny Lake Lodge to hotel style rooms at the Jackson Lake Lodge to camping and cabins at Colter Bay, you'll find your home away from home in this stunning park.

Lodging reservations at Jenny Lake Lodge, Jackson Lake Lodge, Colter Bay Cabins and Colter Bay RV Park, and Headwaters Lodge and Cabins and Headwaters Campground and RV Park are open on a rolling basis.  Reservations can be made 366 days prior to the day you'd like to book. (Ex: You can book July 1, 2021 on June 30, 2020.)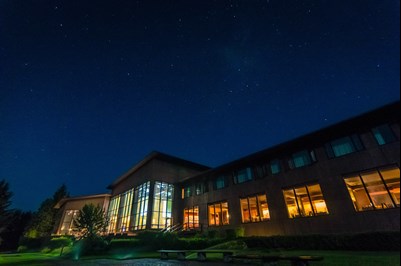 Jackson Lake Lodge sits in the heart of Grand Teton and on a bluff overlooking Jackson Lake, Willow Flats, and the Teton Mountain Range. The lodge features 385 rooms, including lodge rooms, suites, and cottages in wood areas around the property. The main lodge building has stunning 60 ft. tall windows framing the mountains, 4 restaurants, a coffee bar, shops, hiking trails, an outdoor pool, and activities such as rafting and horseback riding.
Best for: Anyone who wants a central location, a variety of onsite activities, and hotel style accommodations in the park (and near Yellowstone)
Season: Mid-May - Early October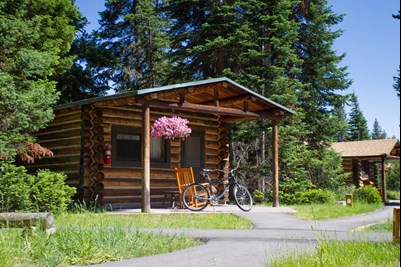 Jenny Lake Lodge is our rustic and elegant AAA 4-Diamond property. Our Signature Stay Package includes a nightly five-course dinner, gourmet breakfast, daily horseback riding, and use of our cruiser style bicycles. A stay at Jenny Lake Lodge has a very private and secluded feel to it as there are only 37 cabins spread throughout the area. The service you'll receive is a step above any other experience in the park. It's no surprise that Jenny Lake Lodge has quite a few guests who return year after year.
Best for: Couples, families or friends seeking an elegant and secluded national park experience
Season: June 1 - Early October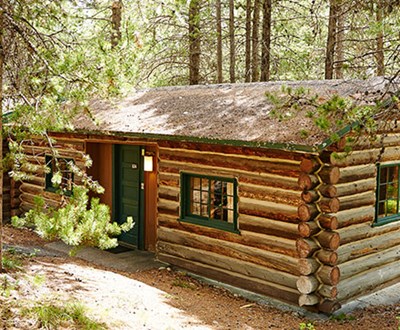 Colter Bay Village has authentic homestead log cabins, tent cabins, campsites, and an RV park. Colter Bay is the perfect location for those who want to be out and about. Within walking distance of your accommodation you'll find Jackson Lake, horseback riding, boat rentals, lake cruises, hiking trails, picnic areas, ranger programs, and more. Onsite services include a grocery store, 2 restaurants, marina, coffee bar, and launderette (with showers for campers.)
Best for: Families and friends looking for a rustic experience and a wide variety of outdoor activities and/or those looking for budget friendly accommodations
Season: Late May - Late September (See RV Info for extended camping dates)

Planning to visit both Grand Teton and Yellowstone? Headwaters Lodge and Cabins a perfect basecamp, as it's only a few miles from the entrance to both parks. The Headwaters cabins are decorated in a modern lodge style, and some also include a mini fridge and microwave. The campground has tent sites, full hook-up RV sites, and camper cabins. The main lodge features a restaurant, bistro, gift shop, and convenience store. Onsite activities include horseback riding, hiking, and fishing.
Best for: Those looking to visit both National parks while staying in one central location
Season: Early June - Late September (See RV Info for extended camping dates)

or call 307-543-3100
Reservations can be made up to 366 days in advance.

Book Direct for the Best Rates, Views, and Availability, Guaranteed!