2021 Operating Updates
We are closed for the 2021 season and will re-open May 25, 2022. Lodging reservations are open on a rolling basis and can be made 366 days prior to the day you would like to book. (Ex: you can book July 1, 2022 on June 30, 2021). Book online or call 307-543-3100.
Colter Bay Village
When the family is ready for adventure and a picture-perfect vacation destination, come and see us at Colter Bay Village. You'll find charming mountain cabins and camping next to a beautiful lake that is bustling with activity. Located on the shores of Jackson Lake with the majestic Grand Tetons as a backdrop, Colter Bay Village could be just what your family vacation needs.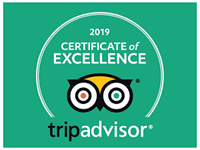 Think of Colter Bay Village as summer camp for the entire family ~ kayaking, canoeing, horseback riding, fishing, swimming, hiking, historic log cabins, and a general store. This village on the shore of Jackson Lake has it all and provides affordable vacationing. A complimentary guest shuttle is also available to popular park locations and to the town of Jackson. Colter Bay is an endless, untamed, Jackson Hole adventure.
Reservations can be made one up to one year prior to your stay. 
 Best Rates and Availability, Guaranteed!
Take a virtual tour of Colter Bay!