Jenny Lake Lodge Dining Room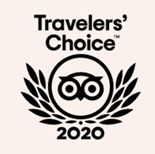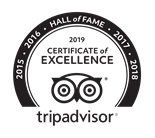 Housed inside a 1930's-era log cabin nestled in the woods at the base of the Teton Range, this AAA Four-Diamond dining destination offers breakfast, lunch and a nightly rotating five-course prix fixe dinner menu that justifies its place among the world's finest restaurants. Good for families and couples alike, The Dining Room offers a culinary experience unlike any other found inside a national park. It is so special that many make dining here an annual event.
The Jenny Lake Lodge culinary team locally sources high-quality sustainable ingredients, with many coming from the surrounding Jackson Hole area. Their mouthwatering creations, combined with an award-winning wine list, results in a dining experience that delights even the most refined palates.
The Dining Room at Jenny Lake Lodge is open seasonally from June to early October. Advance reservations are required for dinner and highly recommended for breakfast and lunch. Call 307-543-3100.
Jenny Lake Lodge Breakfast & Lunch

Jenny Lake Lodge Breakfast & Lunch (reservations recommended) 

Breakfast:  7:30am - 10:00am
Lunch:  11:30 am to 1:30 pm

Jenny Lake Lodge Dinner

We offer a five course dinner with 5 nightly rotating menus.  Dinner in our elegantly rustic dining room is quite a memorable experience. 

Reservations are required and are available 6:00 - 7:00 pm and 8:00 - 9:00 pm every quarter hour.

Menu 1 / Menu 2 / Menu 3 / Menu 4 / Menu 5

*Menus are subject to change