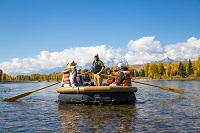 Meetings That Move You
Book your 2018 spring or fall group at Jackson Lake Lodge for great savings. You'll receive a 10% discount on food and beverage, complimentary meeting room rental, and a complimentary group activity. Choose from a wild and scenic raft trip, a scenic lake cruise, or a Grand Teton bus tour. Event must take place May 18 - June 2, 2018 or September 19 - October 7, 2018 and include 30+ contracted guest rooms.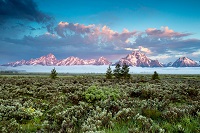 Gift Card Offer for May 2018 RFPs
Submit an RFP for May 2018 now to receive great group rates starting at $189 and a $25 Amazon gift card. Let us show you why May in Grand Teton National Park is the perfect time and location for your next event! Gift card quantities are limited.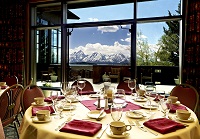 Go Green Get Green
Join us in our environmental efforts and save on your master bill. there are a variety of ways you can partner with us. View our Go Green Get Green Program
or call our Sales Team at 307-543-3005
Please be sure to mention specials that may apply to your group in your inquiry. Restrictions may apply, and specials may be discontinued at any time.